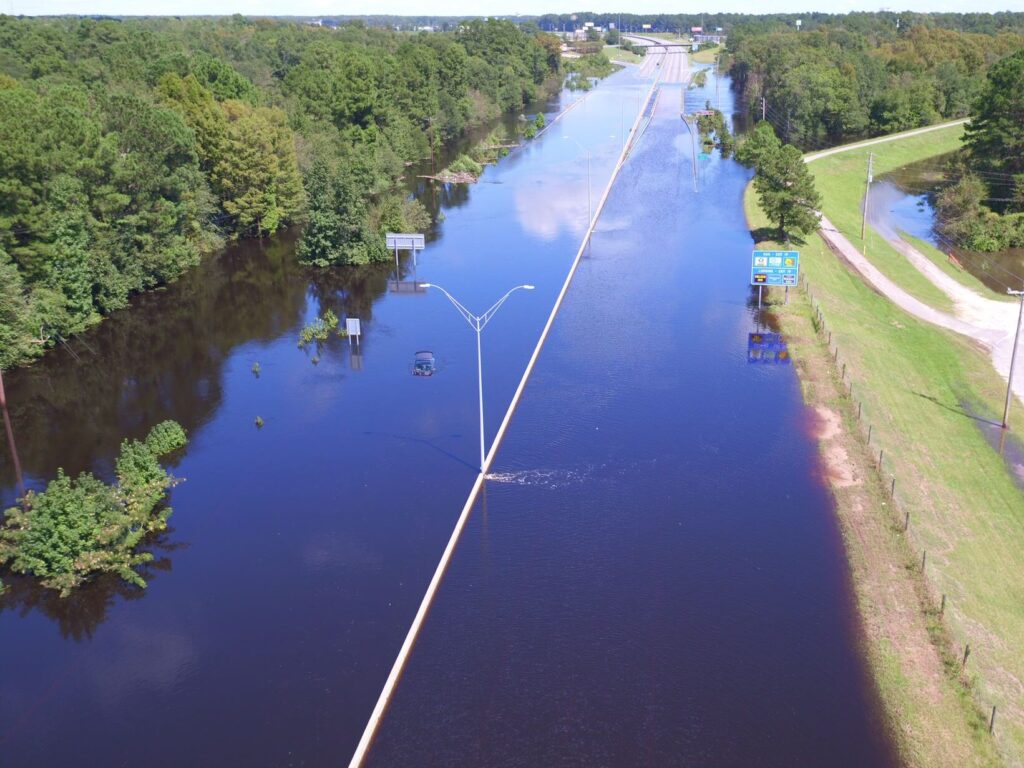 Introduction
In the Atlantic Ocean, hurricane season lasts from June 1st to November 30th with the peak of hurricane season typically in early- to mid-September. Although storms rarely form outside this season, there are exceptions. For example, in 2007, Tropical Storm Andrea formed off the North Carolina coast in early May, and in 2005, Tropical Storm Zeta formed on December 30th and lasted into 2006.
Storms affecting North Carolina peak in early to mid-September. However, North Carolina's proximity to the Gulf Stream and its protruding coastline make it a likely location to receive an early season (June and July) spike in tropical activity. Tropical cyclones affecting North Carolina usually take one of three tracks:
Coastal Track:

Largest threats are high winds and coastal flooding from storm surge

Inland Track

: Usually causes nearly statewide damage from flooding and high winds

Gulf Track:

Mostly likely to cause flooding in the mountains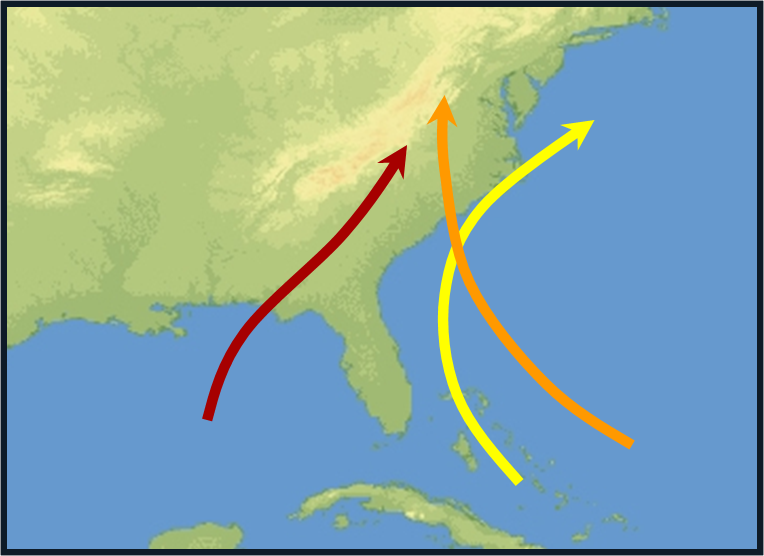 Products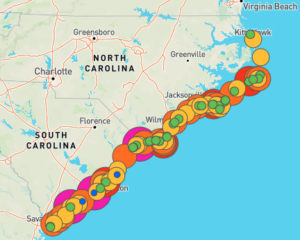 An interactive tool to explore landfalling tropical cyclones in the Carolinas.
New Product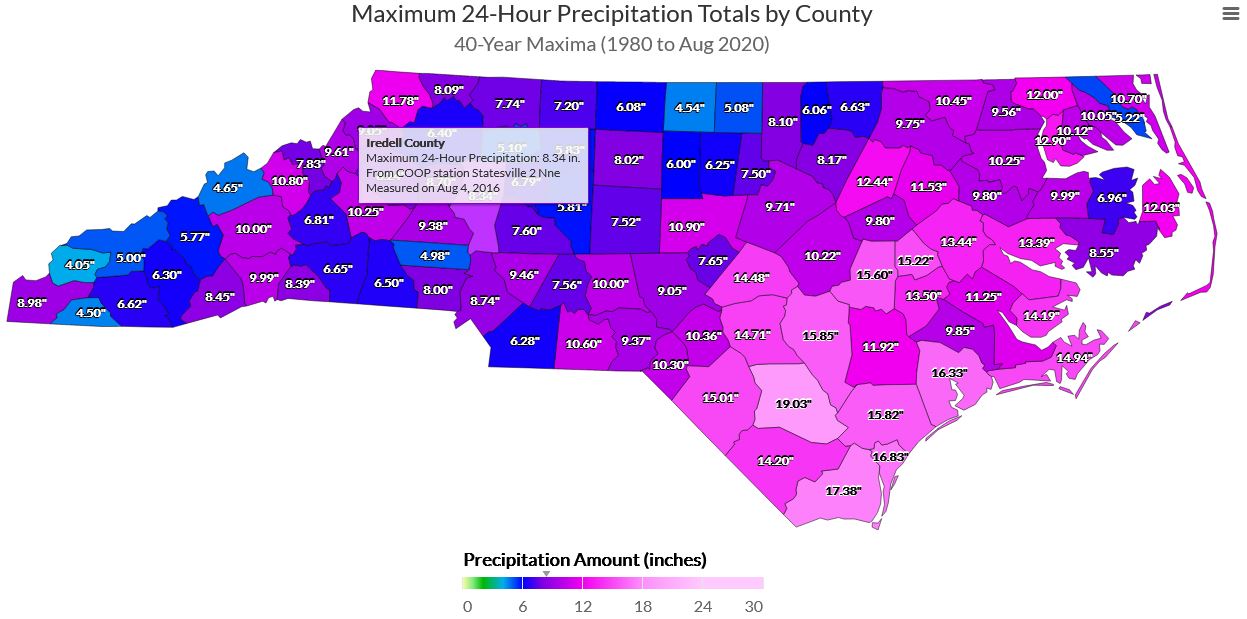 Explore 24-hour maximum rainfall from tropical events for each county in North Carolina.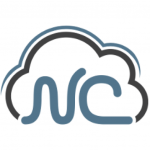 Learn about hurricanes and tropical cyclones in North Carolina.
Resources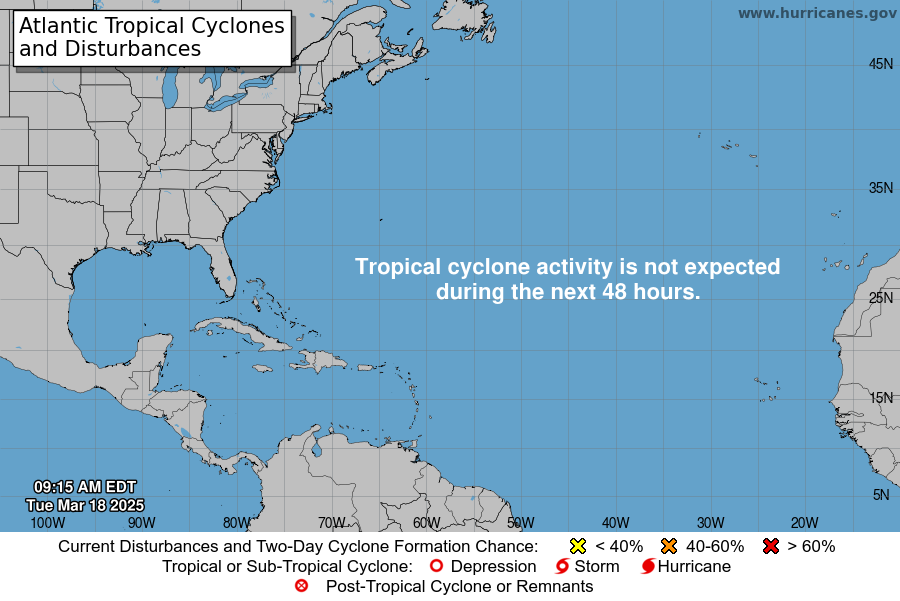 National Hurricane Center (NHC)
NOAA
Contacts
For questions about the content or products above, or for technical assistance, please contact help@climate.ncsu.edu